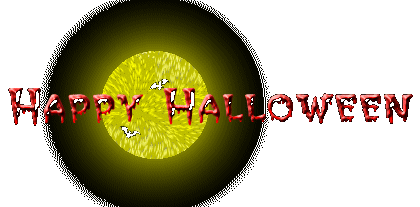 Our Halloween Traditions:
Decorate our front lawn/house with an elaborate Halloween/Harvest Display
Give lots of candy for the kids
Dress up in really cool costumes!
Make Halloween Cookies, baked treats & spiced apple cider
Carve elaborate jack-o-lanterns!
Have a feast of fall foods on Halloween night!


Halloween is one of our favorite holidays! Growing up with Jamie's family ment you were preparing for this holiday weeks in advance. Jamie's dad has always done these really elaborate displays in his front yard. Not only do the children, but the adults, in the Downriver area (Detroit suburbs) always looked forward to his displays. He became well know as Detroit's "Halloween King".


&nbsp Some of you might already know that Jamie & DJ have moved "back home" to Downriver Detroit for a year (while Jim is deployed). So this year we get to help out the "Halloween King" with his display this year! What can he be planning? You will have to wait and see. Here is a hint tho... Beware of open coffins!


"As far as costumes go...well...DJ has really taken to all things midevil. So I am guessing that this year he will be a knight. Or maybe a big dragon? We will have to wait and see!"

Want to see pictures of our Yard Display??
Click Here!

Need some last minute costume ideas?
Click Here!

Need some frightfully delicious treats?
Click Here!






Spooktacular Samhain Sites:

Gingerbread Grandma's: a great Samhain site geared toward Pagan children
The UnReal Witch's Ball: in Michigan


<! trailer>

Hosted by


Page last updated on Oct 30 2002.
Graphics provided by Pat.