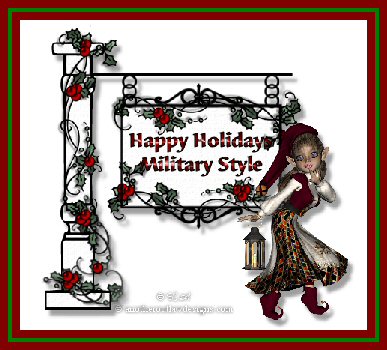 Here are some funny (and true) military style Christmas humor to enjoy during the holidays!

I have also included some military style Christmas stories!

Santa's Operations Order
OPERATION ORDER 12-98 FOR: OFFICIAL VISIT OF LIEUTENANT GENERAL CLAUS
  1. An official staff visit by Lt. Gen. Claus is expected at this post on 25 Dec. The following directives govern activities of all personnel during the visit:
  a. Not a creature will stir without permission. This includes warrant officers and mice. Soldiers may obtain special stirring permits for necessary administrative action through the Administration Officer. Stirring permits must be obtained through the Deputy, Post Plans and Policy Office (See Brigade Admin Officer).
  b. All personnel will settle their brains for a long winter nap no later than (NLT) 2200 hours, 24 Dec. Uniform for the nap will be: pajamas -- cotton, light-weight, general purpose, olive-green; and cap -- battle-dress, utilities, Woodland pattern, with ear flaps in the extended position. Equipment will be drawn from the headquarters detachment supply room prior to 1900 hours. While at supply, all personnel will review their personal hand receipts and sign a Cash Collection Voucher, DD Form 1131, for all missing items. Remember, this is the "season of giving."
  c. Personnel will utilize standard "T"-ration sugar plums for visions to dance in their heads. Sugar plums are available in "T"-ration sundry packs and should be eaten with egg loaf, chopped ham, and spice cake to ensure maximum visions are experienced. "T"-ration sundry packs can be picked up at the Dining Facility (DFAC) from 0800-1800 24 Dec 98.
  d. Stockings -- wool, cushion sole, olive-green -- will be hung by the chimneys with care. Necessary safety precautions will be taken to avoid fires caused by carelessly hung stockings. First sergeants will submit stocking handling plans to the S-3, Operations Officer, Training, prior to 0800 hours, 24 Dec. All Commanders will ensure their subordinate personnel attending mandatory stocking-hanging safety classes are briefed on the safety aspects of stocking-hanging by the Safety Officer (Chief Warrant Officer-5 Dishtowel). Stocking Safety will be taught 15 Dec 98 at 1900 in the Fest Tent. Stocking Licenses will be issued at that time. Stockings will be issued out of the Brown & Root laundry.
  e. At first sound of clatter, all personnel will spring from their racks to investigate and evaluate the cause. Immediate action will be taken to tear open the shutters and throw up the window sashes. On order, Operations Plan (OPLAN)7-97 (North Pole Contingency), para 6-8-A9(3), dated 4 MAR, this office, takes effect to facilitate shutter-tearing and sash-throwing. Brigade Battle Captain, BDOC Commander (NOT to be from Judge Advocate General per Army Regulation 27-1) and all Guards will be familiar with procedures and are responsible for seeing that no shutters are torn or sashes thrown in the Field Officer's Quarters (Bldg 9828) prior to the start of official clatter.
  f. Prior to 0001 hours, date of visit, all personnel possessing Standard Target Acquisition and Night Observation (STANO) equipment will be assigned "wondering eyeball" stations. The Sergeant of the Guard will ensure that these stations are adequately manned even after shutters are torn and sashes are thrown.
  g. The Brigade Logistics Officer, in coordination with the U.S. Transportation Command (Cin-CTrans) and the Motor Pool, will assign one each Sleigh, Miniature, M-24A3 and eight (8) reindeer, tiny, for use by LTG Claus. The assigned driver must have a current sleigh operator's license with rooftop permit and evidence of attendance at the winter driving class stamped on his Department of Army Form 348. Driver must also be able to clearly shout "On, Dancer! On, Prancer!" etc.

  2. LTG Claus will initially enter Bldg 9828 through the day room. All buildings without chimneys will requisition Chimney Simulator, M6A2, for use during the visit. Request chimney simulator on Department of Army Form 2765-1, which will be submitted in four copies to the Logistics Officers prior to 23 DEC. Personnel will ensure that chimneys are properly cleaned before turn-in at the conclusion of visit.

  3. Personnel will be rehearsed in the shouting of "Merry Christmas and Happy New Year!" or "Merry Christmas To All, and To All a Good Night!" This shout will be given upon termination of the visit. Uniformity of shouting is the responsibility of the Brigade Sergeant Major.

FOR THE COMMANDER
  (Signed)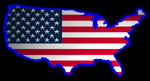 The Sands of Christmas
I had no Christmas spirit when I breathed a weary sigh
And looked across the table where the bills were piled too high.
The laundry wasn't finished, and the car I had to fix,
My stocks were down another point, the Dolphins lost by six.
And so with only minutes til my son got home from school,
I gave up on the drudgery and grabbed a wooden stool.
The burdens that I carried were about all I could take,
And so I flipped the TV on to catch a little break.
I came upon a desert scene in shades of tan and rust,
No snowflakes hung upon the wind, just clouds of swirling dust.
And where the reindeer should have stood before a laden sleigh,
Eight Hummers ran a column right behind an M1A.
A group of boys walked past the tank, not one was past his teens.
Their eyes were hard as polished flint, their faces drawn and lean.
They walked the street in armor with their rifles shouldered tight,
Their dearest wish for Christmas, just to have a silent night.
Other soldiers gathered, hunkered down against the wind,
To share a scrap of mail and dreams of going home again.
There wasn't much at all to put their lonely hearts at ease,
They had no Christmas turkey, just a pack of MREs.
They didn't have a garland or a stocking I could see.
They didn't need an ornament, they lacked a Christmas tree.
They didn't have a present even though it was tradition.
The only boxes I could see were labeled "ammunition."
I felt a little tug and found my son now by my side.
He asked me what it was I feared, and why it was I cried.
I swept him up into my arms and held him oh so near
And kissed him on the forehead as I whispered in his ear.
"There's nothing wrong my little son, for safe we sleep tonight.
Our heroes stand on foreign land to give us all the right
To worry on the things in life that mean nothing at all,
Instead of wondering if we will be the next to fa! ll."
He looked at me as children do and said it's always right,
To thank the ones who help us and perhaps that we should write.
And so we pushed aside the bills and sat to draft a note,
To thank the many far from home, and this is what we wrote:
"God bless you all and keep you safe, and speed your way back home.
Remember that we love you so, and that you're not alone.
The gift you give you share with all, a present every day,
You give the gift of liberty, and that we can't repay."
Author Unknown --- Sad for it is beautiful, and deserves credit.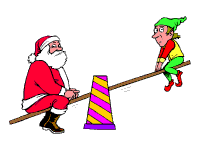 'Twas the Night Before Christmas (for our soldiers)
'Twas the night before Christmas at the base over seas, And the sentry was lonely in snow to his knees.

The plane over Greenland just circling around, The sweep of the radar not making a sound.

The cook's in Alaska, the baker's in Guam, Preparing Christmas dinner for those far from home.

All over the world, airmen, soldiers, and sailors en masse, Protecting our future, our present, our past.

Some sit in a movie they've seen twice before, Thinking of loved ones and Christmas - and more.

Because of these women, and men far from home, Our Christmas is peaceful with no combat zones.

At dinner this Christmas, remember in prayer, The reason we're free is because they are there.





T'was the Night Before Christmas (for our sailors)
'Twas the night before Christmas, he lived in a crowd, In a 40 man berthing, with shipmates so loud.


I had come down the exhaust stack with presents to give, And to see just who in this rack did live.


  I looked all about, a strange sight did I see, No tinsel, no presents, not even a tree.


No stockings were hung, just boot close at hand, On the bulkhead hung s of far distance land.


He had medals and badges and awards of all kind, And a sober thought came into my mind.


  For this place was different, it was so dark and dreary, I had found the house of a sailor, once I could see clearly.


The sailor lay sleeping, silent and alone, Curled up in his rack, dreaming of home.


  The face was so gentle, the berthing in such good order, Not how I d a United States Sailor.


  Was this the hero whom I saw on TV? Defending his country so we all could be free?


I realized the families that I've seen this night, Owed their lives to these sailors who were willing to fight.


Soon round the world, the children would play, And grownups would celebrate a new Christmas Day.


They all enjoyed freedom each month of the year, Because of the sailor, like the one lying here.


 I couldn't help but wonder how many lay alone, On a cold Christmas Eve on a sea, far from home.


 The very thought brought a tear to my eye, I dropped to my knees and started to cry.


 The sailor awakened and I heard a rough voice, "Santa, don't cry, for this life is my choice."  "Defend the seas this day, So others may rejoice."


 The sailor rolled over and drifted to sleep, I couldn't control it, I continued to weep.


 I kept watch for hours so silent, so still, And we both shivered from the night's cold chill.


 I didn't want to leave on that cold, dark night, This guardian of honor so willing to fight.


 Then the sailor rolled over and with a voice soft and pure, Whispered, "Carry on Santa, it's Christmas Day, All is Secure!"



Return to "It's an Army Life!"




<! trailer>

Hosted by