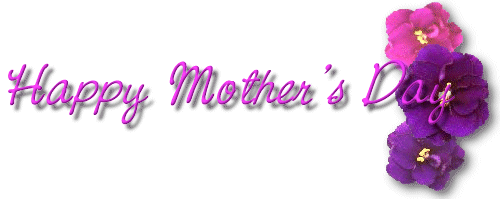 I love my Mom because:
She protected us when we needed it
She worked long hours to provide for us
She came to all of our school & sporting events
She tried to understand me and my friends
She set a great example for us
& She is a great Grandma to my son
Happy Mother's Day from our family to yours! This Mother's Day it will be just DJ and I because Dad is gone on a TDY mission. We miss him but we will try and make it a great Mother's Day without him. Of course he promised to let me scrapbook for 1 whole weekend when he gets back! :-) Goodie, goodie! So DJ and I are planning a nice lunch in the park and have dinner at DJ's favorite resturant. I am letting him pick the place for dinner since he doesn't like my favorite place! LOL!
I wish I could be with my own mother this year but we just saw her at Disney a few weeks ago, so I do not miss her so much. But we still miss her. Jim and I are pretty lucky to have great mom's. Jim is extra lucky because he has a wonderful Mom and step-Mom! :) It is a shame we couldn't spend the day with them. Anyway, I handmade them some really nice cards to show how much we appreciate them!
Speaking of mom's did you know that May 11th was National Caregiver's Day? We made sure to make a nice card for DJ's surrogate mom's...the ladies from his daycare center. They are so great! It is nice having some wonderful ladies taking care of my baby while I am in school.

TIS MOTHER'S DAY
Author: Bev Quade

I'm sitting on the front porch
In my favorite rocking chair;
My daughters hover over me
With gentleness and care.


My feet are on a pillow;
My glass is filled with tea.
My every wish is their command-
'Tis Mother's Day, you see.


My husband's in the kitchen
Rattling pots and pans.
He's whipping up his specialty,
Anything out of cans.


I wish this day would never end-
A selfish wish I guess.
But when the sun goes down, you see,
I'll have to clean the mess.





<! trailer>

Hosted by


Page last updated on 12 May 2000.
Graphics provided by Pat.