Thanx to everyone who contributed
to the success of this site!
All the graphics below, link to the people who helped make my website possible! Please take a few moments to stop by their sites! Trust me, it'll be worth it!
Visit my awards page and my prizes page for more links to great websites!

I got some really cool graphics and animations from here!

Camille has some beautiful graphics and backgrounds that she hand draws! UNFORTUNATLY she has been forced to close her free site down due to people stealing and altering her graphics. Feel free to visit her homepage to meet her, she is now selling her previously free graphics collection.

Pat has some pretty cool full page sets! I think her specialty is holiday sets! You can also buy her graphics collections on CD! Check it out!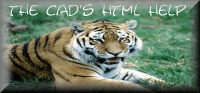 The Cad can help you with your HTML questions!

Annabella has some great tutorials for HTML.