We LOVE Webrings!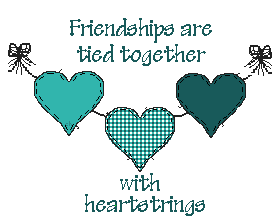 We love webrings because they are a great way to meet people of the same interests! Over time, we realized that we belonged to so many webrings that this page took forever to load. So we had to split them up into categories and give them seperate pages. Please choose the category of webrings that you would like to surf. The all you have to do is click and go! We hope you enjoy each of these webrings as much we do!


Our Webring Pages:
Military related webrings
Family related webrings
Crafty related webrings
Star Wars related webrings
Misc Webrings




Roll the dice for a random link or add your site to the random link database.




E-Mail me if you find problems with these webrings!